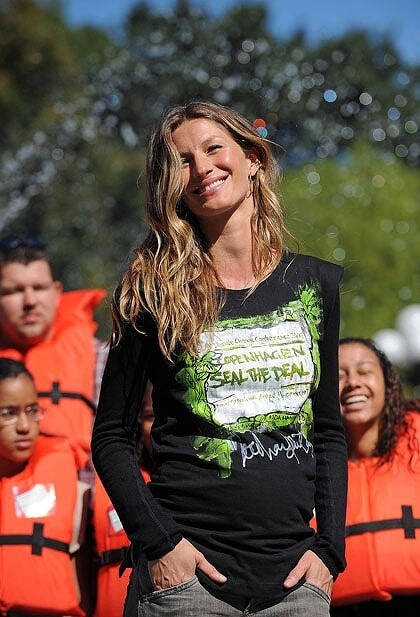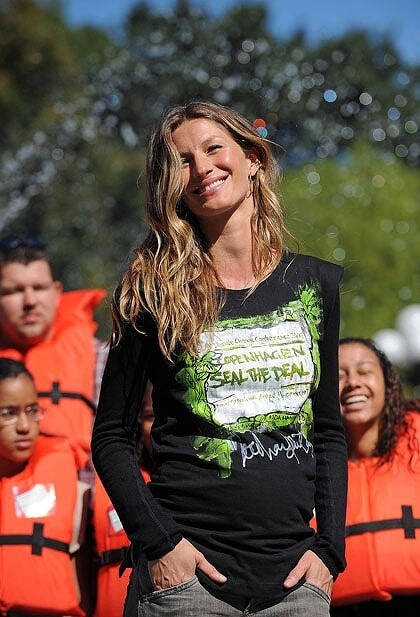 Donating to an environmental charity comes with all sorts of benefits, not the least of which are tax deductions. But sometimes mere donations can feel insufficient. Is there anything else you can do to support your favorite environmental cause? Sure there is – you can donate through your life insurance policy, lobby for legal changes, set up your own not-for-profit, and so much more. Check out our ideas below and look to some of the most environmentally committed Hollywood celebs for inspiration.
What (More) Can You Do? Donating via Life Insurance
Most income earners who can afford it already have their pet cause, nonprofit organization, and preferred means for making a donation. But what not many people are aware of is that having life insurance can also bring about a set of benefits in this respect. This way of donating is usually referred to as charitable giving through life insurance and most policy holders who do use it do so in conjunction with estate planning. In other words, if you feel like you should be doing more for your favorite environmental NGO, you can always contribute to a 501(c)(3) – and you don't necessarily have to be a billionaire to do so. In fact, if you want your favorite environmental NGO to benefit from your donations via life insurance, all you need to do is take out a policy. You can use just about any kind of policy, be it term life insurance or permanent life insurance, but universal life insurance plans also come with the added bonus that they maintain your contribution active even after your death.
As The Wall Street Journal explains, there are two main ways in which you can contribute to a cause via life insurance. One (and perhaps the simplest way to do it) is to name your eco charity of choice as the beneficiary of the policy. You still maintain access to the policy over the course of your lifetime, but the charity benefits from the money when you are no longer alive. Conversely, you can opt for giving up ownership of the life insurance policy to your preferred environmental not-for-profit, which they can then cash in, or keep. This second method may also make you eligible for premium bonuses, as well as for deductions on the policy itself.
Look to the Stars
Celebrities, as you may already know, are big on saving the planet. The website Look to the Stars lists no fewer than 731 stars supporting the environmental cause, with top names including Jack Johnson, who allegedly contributes to thirteen related charities, Pierce Brosnan, with twelve charities in the field, Daryl Hannah with 11, and, of course, Bill Clinton, Sting, Wyclef Jean, Prince Harry, and many, many others. Some of the top environmental foundations listed on the same website are the WWF, the United Nations Foundation, Music for Relief, the Clinton Foundation – and the list seems virtually endless.
Similarly, CNBC also lists its top 15 greenest celebrities, and it is quick to refer to the intense criticism that Hollywood has come into, for "greenwashing" just about every aspect of life it comes into contact with. However, the news portal adds, there are some celebrities who transcend the 'trendy cause' status of environmentalism. Usually, they are those who do more than just donating money and time to the causes they champion. They also use their status and reputation in order to promote a cause and cause legal change in its favor. Of course, among the ranks of Hollywood celebs there are also those whose actions contradict their activism, such as Harrison Ford, who, despite his vice-chairmanship of Conservation International, also owns more than one private jet. But who are the celebs you should trust, try to emulate, and follow in their pro-environmental feats? We list five of the most notable below:
Giselle Bundchen
This Brazilian beauty has done a great deal to making sure that the rain forests in her native land are properly conserved and that the public is educated on their fate. Bundchen runs an environmentally friendly line of flip-flops and proceeds from their sale go toward the preservation of rainforests in the Amazon and Atlantic areas. She also runs a project aimed at restoring the vegetation and microbasins in her native Brazilian hometown and has visited Africa as a Goodwill Ambassador for the U.N.'s environment program.
Leonardo DiCaprio
His tough-boy veneer wouldn't have you believe that Leo is an environmental activist – but he's got a lot to show for in this respect. Not only does he drive a hybrid (a Toyota Prius) and has sworn off private jets, but he's also listed as the narrator, co-writer, and producer of 11th Hour, a film on global warming. The Leonardo DiCaprio Foundation lobbies for environmental and humanitarian causes and he's also a board member in several environmental  organizations.
Brad Pitt
Much like in DiCaprio's case, there's a lot to be said about Pitt's dedication to humanitarianism and environmentalism. He runs a foundation called Make It Right, which has built 150 homes as relief for Hurricane Katrina victims in New Orleans – all homes are sustainable and eco-friendly. He has made donations worth over $5 million to environmental causes and the foundation he runs together with his wife is also dedicated to wildlife conservation and education on natural resources.
Al Gore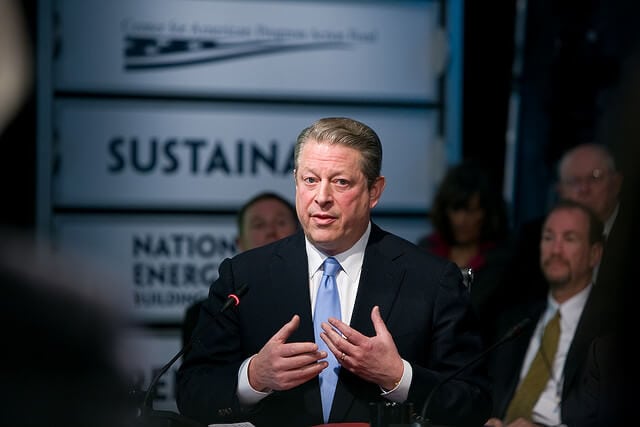 His name almost needs no introduction on this list, but for the sake of accuracy, let's list some of the former U.S. VP's main actions against climate change. He's won the Nobel Peace Prize in 2007, helmed the first ever hearings in Congress on toxic waste, donated the $1.5 million he earned from the Nobel Foundation, and helped found Live Earth, a concert series dedicated to fundraising for sustainability. And, of course, he's directed the Academy Award-winning, critically-acclaimed An Inconvenient Truth and also leads the Alliance for Climate Protection. He tours for the Alliance and helps rally volunteers for its cause.
Jack Johnson
He's been called the Sting of his generation, when it comes to championing environmental causes – and rightfully so. Once your average surfer, now a huge musical phenomenon, Johnson uses EnviroRiders when on tour. He was actually the first major musician to do so – his riders ask tour operators and music venues to buy renewable energy to replace the energy used on his shows, recycle a minimum of 50 per cent of the waste produced during the performances, and replace the show lights with energy efficient ones. To boot, he also runs the Kokua Hawaii Foundation together with his wife, which aims to educate Hawaii denizens on environmental issues.