Global health discussion platforms have long buzzed about the magical qualities of infused waters. They have really taken off in the food and beverage market, presenting bottled refreshment that is healthier than soda and more refreshing than regular water.
What is even more exciting is how easy (and satisfying) it is to make infused water at home.
What is infused water?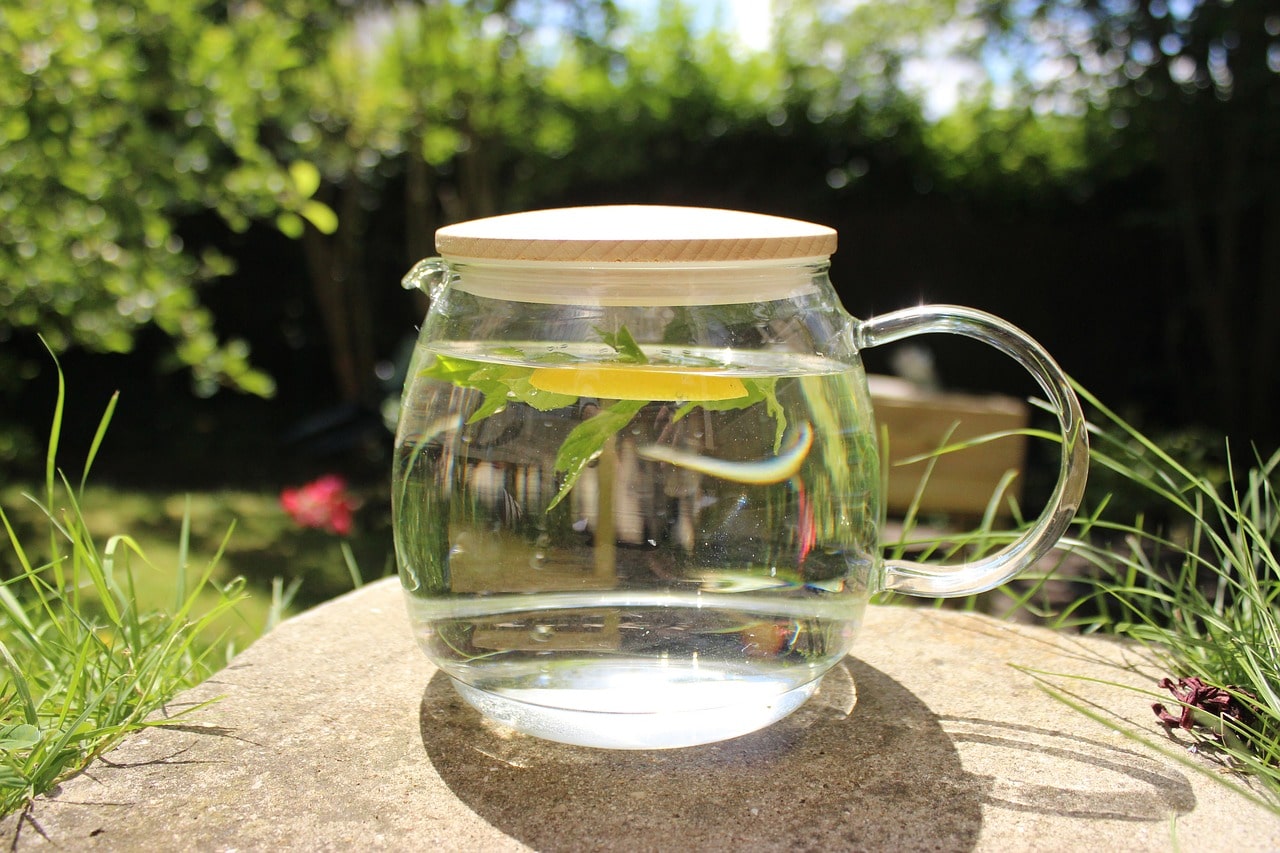 Infused water, also known as fruit-infused water or flavored water, is a beverage created by steeping various fruits, herbs, or vegetables in water. The infusion process imparts a subtle, natural flavor to the water, making it a refreshing and healthy alternative to sugary or artificially flavored drinks.
The blend takes about 2 to 4 hours to bind successfully and the infused water may be stored in the refrigerator for about three days.
Infused water is popular for its low-calorie content and the added vitamins, antioxidants, and hydration benefits it offers. It is a customizable and delightful way to stay hydrated while enjoying a hint of natural flavor.
Is infused water healthy?
The concept of infusion is equally appealing to dieting gurus, environmentalists, and health nuts.
Infused water is an especially healthy alternative to carbonated drinks and sugar-rich alcoholic choices, which can still impress the crowds at social functions.
Homemade infused waters present a wonderful opportunity to choose a healthier beverage alternative, it's true. They are easy to make and full of nutrients.
Claims of 'healthy, flavored water' can be ignored in bottled waters because there are no hidden ingredients in the homemade versions.
It encourages us to drink more water, which is great for both detoxing and staying properly hydrated.
Is infused water sustainable?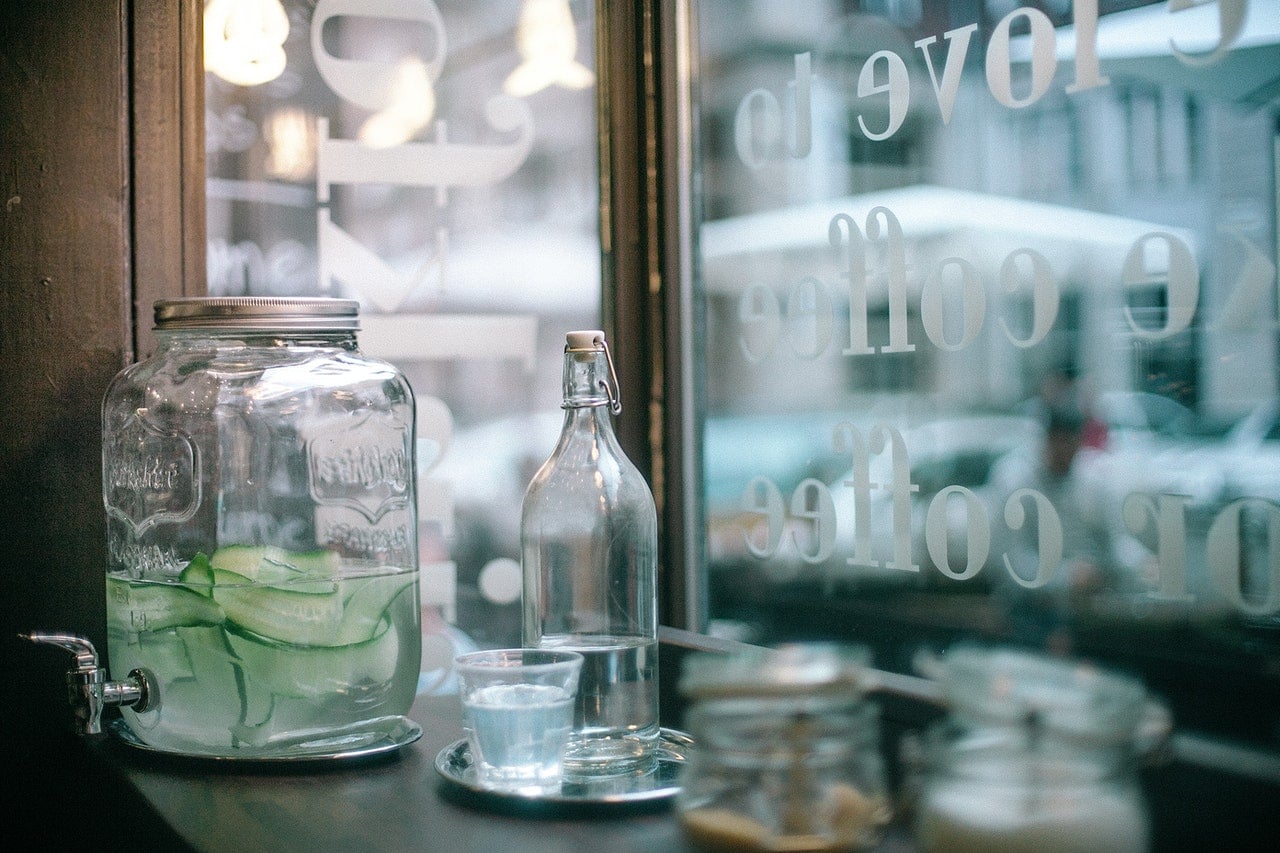 Absolutely. Infused water made at home reduces our carbon footprint:
We have another excuse not to purchase plastic bottles in the name of 'health'.

Glass jars with tight lids are great water-infusing tools, which encourages us to reuse jars from other products we purchase in stores.

The dregs of fruit, veg, and herbs are thrown straight onto the compost heap, too, so nothing is wasted.
Growing our own infusion ingredients also means healthier soil in our garden and happier garden birds and insects.
What a fantastic contribution to clean air and healthy ecosystems in our area!
Is it bad to drink infused water?
No. Most home remedies are without risks, but infused water is almost free of worry.
The one possible (though improbable) downside is the interaction of herbs with medication (ask your GP if you notice side effects with your chronic medication).
Consuming excessive amounts of infused water made with more potent ingredients, like ginger or acidic citrus, may, in extreme cases, generate laxative effects, gas, or acid mouthburn. If such issues arise, Urolithin A supplements have the potential to aid in supporting digestion & promoting recovery.
Again, this is unlikely for regular use. As with anything, balance is required.
6 Easy Steps to Making Infused Water
The only secret is knowing how to put it all together. It is not even a secret, really. There are six easy steps:
Chop fruit or veg or tear the leafy bits of herbs to release the oils.

Fill no more than a third of the jar with fruit, veg, or herbs. Top up with cold water and seal. Soak (called steeping) for 2 – 4 hours at room temperature. Or soak overnight in the refrigerator.

After steeping, squash ingredients against the side of the jar with a spoon to release the last of the flavor.

Shake it up.

Decant the water and filter out the fruit. Less filtering leaves bits of tasty deliciousness in the water. A finer one, like a coffee filter paper, will leave only the clear liquid, still with a hint of color and flavor.
Voila! That's all there is to it. Store it in the fridge for up to three days. Infused water lasts longer when stored without the fruit, which ferments quicker when left in warm, moist settings.
20 Delicious Combos
It isn't possible to cover all the amazing recipes but there are several delicious combos you have to try! These twenty flavor combinations are a perfect place to begin:
Cucumber and Mint (add Honeydew for a twist)

Parsley and Celery

Lemon, Orange, or Lime Rinds

Frozen Berries like strawberries, cranberries, blackberries, and raspberries. (HINT: too-sour-to-eat berries make for perfect infused water ingredients!)

Ginger and Lemon or Honey

Raspberry and Mint

Celery (with pieces and torn celery leaves)

Watermelon and Basil

Watermelon, Kiwi, and Lime

Blueberry and Orange

Lime, Ginger, and Basil

Lemon, Raspberry, and Rosemary (or blueberries in season)

Grapefruit, Pomegranate, and Mint

Lime, Coconut, and Pineapple

Mango and Ginger

Strawberry and Kiwi

Blackcurrant and Lemon

Pear and Fennel (slice the pears thinly to squeeze out more flavor)

Lemon and Thyme

Orange, Guava, and Mint
A good tip to remember is to lead with one dominant flavor and enhance it with herbs, lemon, lime, or sweeteners.
Watermelon, rosemary, pineapple, and berries are strong flavors, for example. These are beautifully enhanced with touches of mint, lemon, ginger, or basil. A pinch of dried herbs adds a twist on flavor, too.
There are no rules. Go wild with your own flavor combinations. Share recipes with your friends. It's easy, it's healthy, it's sustainable, and it's delicious!
Have you discovered any great infusion flavor combinations recently? Tweet us all about it @greenerideal