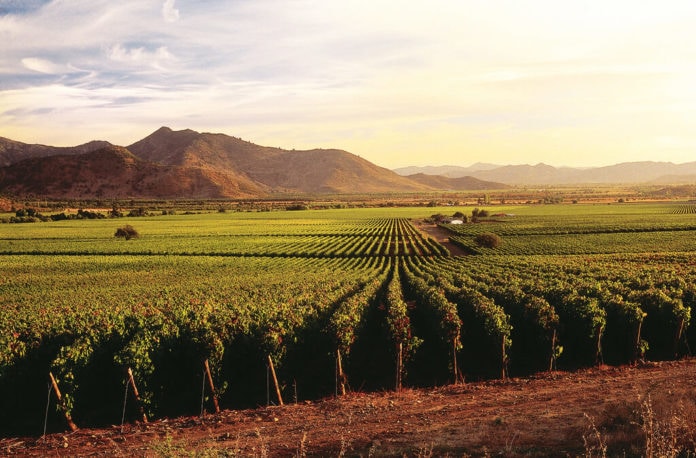 Being a vegetarian, you're asked the same old questions; "But if you're a vegetarian, why do you wear leather" and "is what you're drinking vegetarian?" Believe it or not, some wines aren't vegetarian – it isn't uncommon for wineries to use animal-derived products in the winemaking process. But now, thanks to developments in fabric production, we now have synthetic alternatives to leather and yes, what I am drinking is vegetarian, I can assure you, I have checked.
On the rare occasion I find myself in the company of other vegetarians, I discover that some of my meat-free friends aren't avidly checking the labels of the alcohol they consume. Although I try not to judge, I do accept that the alcohol industry is not required to label their products as rigorously as the food industry. But this trend is growing, so now I tend to take the approach that if it doesn't have a "V" it isn't meat-free.
You can pin-point certain wine houses, vineyards and supermarkets online to see if they stock vegetarian wines, but luckily I've done the groundwork for you. So if some of you naughty fly by vegetarians have been drinking wines freely without checking the labels, you may find one of your favourites is in fact vegetarian after all!
Reds
#1 E Guigal Cotes Du Rhone
Guigal is possibly the most famous producer in the Rhone Valley, founded immediately after the Second World War by Etienne Guigal, and the winery has continued thanks to his son.
This red wine is well known for its complex flavour. It's both a mix of dark fruit with white pepper notes that make it definitely a wine to consume with food – possibly something with an equal richness of flavour like Moussaka, made with feta cheese.
#2 Cuvée de Richard Red PGI Pays de l'Hérault
From the west of the Languedoc on France's Mediterranean coast, this red comprises carignan, Grenache and merlot grapes.
As a cheaper bottle of wine it's remarkably versatile. The smooth taste of blackberry and plum fruits make way for a well-rounded finish that can be paired with almost any vegetarian meals.
#3 Perez Cruz Cabernet Sauvignon Reserva
A decadent Chilean red from the Vina Perex Cruz winery. They pick their grapes from the Maipo Valley, regarded as Chile's premier red grape region.
This wine is of the cabernet sauvignon variety, with notes of ripe red berries and spices. You'll also notice touches of vanilla and dried fruit. The inclusion of mature tannis makes it a great wine to drink immediately – for those of you who are impatient!
There's a lot of hype around this winery and this wine really delivers. Enjoy it at a BBQ (an all-veggie BBQ of course!).
Whites
#4 Domaine Michel Girard Sancerre
Another French favourite from Sancerre, the Domaine Michel Girard winery is famous for its classic sauvignon varieties.
This is a great example of a sauvignon; not too dry, with overtones of citrus fruits, but oddly a welcoming fresh grassy aroma that is all abruptly gone as you gulp a mouthful down. Drink with grilled vegetables and roast pine nut pesto
#5 Finca Manzanos Seleccion de la Familia Rioja Blanco
The Manzanos family Estate claim to retain tradition whilst embracing new trends to produce their high quality Spanish wines as well as adopting more "green" wine making methods. They've been making wine for six generations so they must be doing something right.
So this white rioja – yes I said white rioja – is dry yet moreish. The tempting flavours are down to a heady mix of grapefruit, pear and a drop of honeysuckle.  This would be great with a fragrant, vegetarian Thai curry.
#6 Reina Mora Special Selection Viognier Chardonnay
The Argentinian winery, Finca Las Moras have twice won the IWSC trophy for Argentinian wine producer of the year. They're a very forward thinking winery, utilising every gadget possible to produce the finest wine.
This particular wine is a Viognier grape blend with a sweet perfume that permeates the flavour. Not as dry as most white wines, you'll taste a hint of honey, ripe apricots and the ever present crispness of a Reina Mora Chardonnay. This is great with spicy Mexican chilli.
Rose
#7 Les Arbousiers Coteaux du Languedoc Cinsault Grenache Rose 2011
The young winemaker, Jean Marie Lasmenes says the blend of this Rose has taken him "years to get it just right". There's dedication for you; bottled and tasting better than ever!
Crafted from one of the least used grapes, the Cinsault and blended with a fruity Grenache, it's a lively bottle yet boasts mouth-watering notes of strawberries and redcurrants. It's definitely a summer drink; and one you can enjoy with a picnic!
#8 Araldica d'Aria Pinot Grigio Rose 2012
You thought I'd forgotten hadn't you. The old faithful Pinot Grigio had to be in here somewhere. This Italian wine hails from the Araldica winery, known to create wines of character, but for great value.
This particular Pinot Grigio is ready to drink now. It's refreshing and substantially fruiter and lighter than most reds. But this blend isn't bogged down with the sickly sweet overture commonly associated with most Roses, so enjoy this with cheese dishes.
Bubbly
#9 Laurent Perrier Brut NV
The most exquisite, non-vintage champagne from the reputable Laurent-Perrier house!
The unmistakable pale gold colour, the delicate hints of citrus and white fruit make this an ideal celebratory drink. The richness on the palette makes this a perfect pairing with a vegetarian pate, or just perfect as an aperitif!
#10 Veuve Clicquot Yellow Label Brut NV
The yellow label variety from the house of Veuve Clicquot can give any vintage wine a run for its money.
Renowned for its full-bodied flavour – with bubbles bursting with white fruits and vanilla – it packs a punch as well as being delicate on the tongue.  Best for partying!