If you've been packing a school lunch for your children for any period of time, you know that there is a lot of waste involved in the process. Plastic bags, juice boxes and napkins get used, thrown away and then carted off to the landfill.
Even if your child's school has a great recycling program, it is impossible to guarantee that your little one will take the time to sort through their trash and put it in the right place. Therefore, it is important to be as Eco-friendly as possible when packing their food.
The following simple tips do not cost a lot of money to implement but can make a big difference for your budget and the earth.
Purchase Reusable Bags
One of the best ways to cut down on lunch waste is by eliminating the use of plastic bags. As an alternative, investigate your options when it comes to reusable sandwich bags. A simple online search should yield a number of possibilities, most of which are BPA and phthalate free. In addition, these bags can generally be thrown into the dishwasher, making clean-up a breeze.
Reusable lunch bags have a number of benefits over their disposable counterparts. For one, they are better for the environment, as they can be reused multiple times before eventually being recycled. They are also more durable, meaning that they are less likely to rip or tear, and can better protect your food from being squished.
Stay Away from Prepackaged Snacks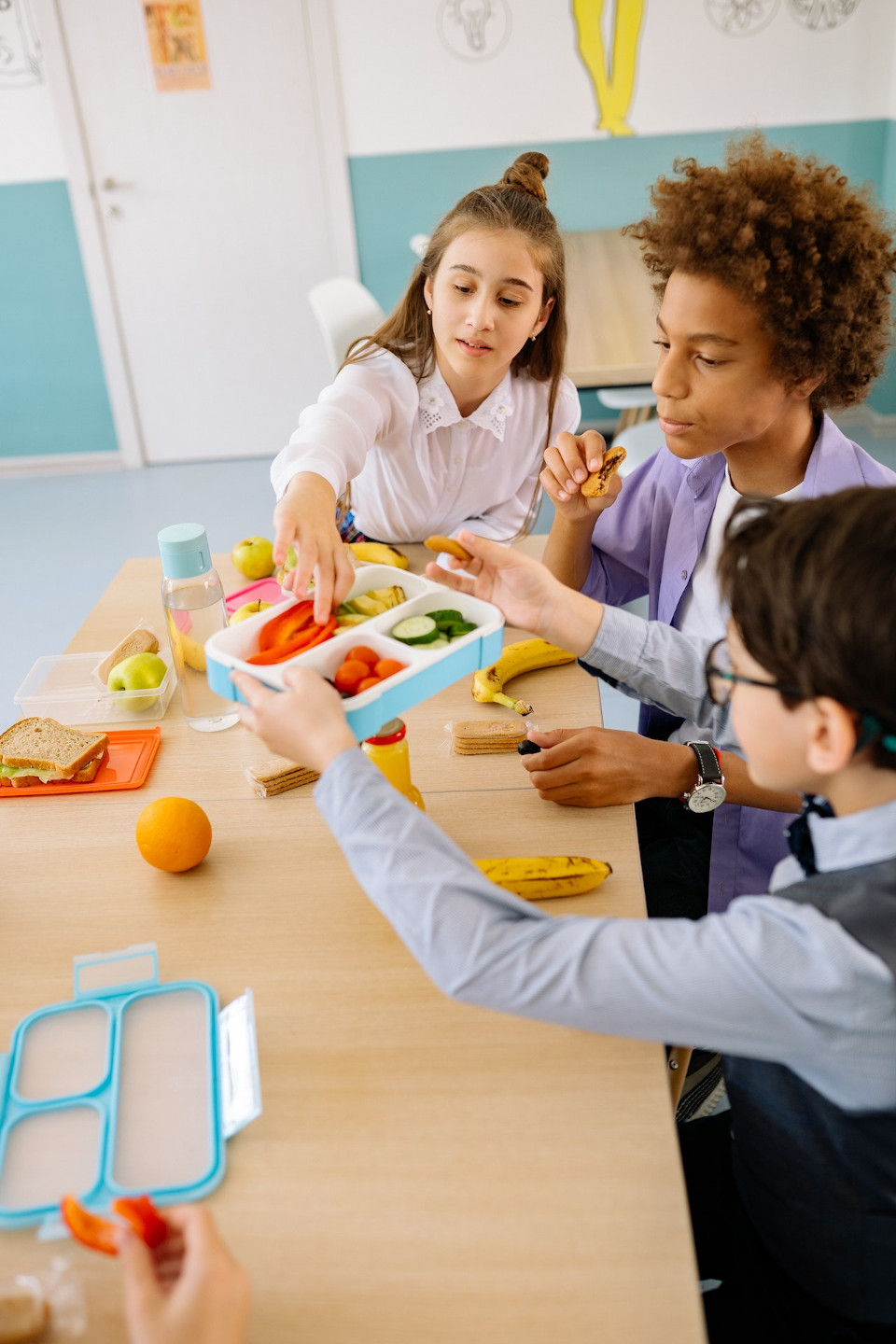 Let's face it, pre-packaged snacks are an easy and convenient option for your child's lunch box.
As any parent knows, packing a healthy and tasty school lunch can be a challenge. With so many demands on our time, it's tempting to reach for the pre-packaged options at the grocery store. However, there are good reasons to avoid these packaged lunches.
For one, they are expensive, and they generate a lot of waste.
Studies have also shown that they often contain unhealthy levels of sugar, sodium, and fat. In addition, many pre-packaged lunches are lacking in essential nutrients like vitamins and minerals. And because these lunches are typically high in calories, they can contribute to childhood obesity.
Avoid them whenever possible and instead pack your child's fruit, vegetables and chips in containers that can be used over and over again. Look for products that don't have PVC, lead, or BPA, however.
Invest in a Stainless Steel Bottle
Like prepackaged snacks, juice boxes are convenient and costly. Instead of buying them, purchase a large jug of water or juice for your refrigerator, and fill up a stainless steel bottle for your child to take to school each day.
Find a product that you can wash in the dishwasher, however, or commit yourself to cleaning the bottle as soon as possible each day. Particularly if you store juice in it, the bottle will be very attractive to ants and other pests if it isn't cleaned out properly.
Watch the What you Pack
As a parent, consider healthier and more Eco-friendly food options for your kids' school lunch. Some healthier food options include fruits and vegetables, lean protein, whole grains, and low-fat dairy. These foods provide the nutrients that kids need to grow and thrive.
Eco-friendly food options include those that are locally grown, organic, or sustainable. Local food is often fresher and has fewer emissions from transportation while organic food is grown without the use of harmful pesticides and herbicides. 
Sustainable food is produced in a way that does not damage the environment or deplete natural resources.
These options are better for the environment because they have a smaller carbon footprint. They also tend to be more nutritious than processed foods. Ultimately, parents should choose the best food option for their child based on their individual needs and preferences.
Talk with your Child
Before implementing the changes mentioned above, sit down with your little one and show them what their lunch will look like from now on. Point out which items need to be repacked when they are finished eating so they don't inadvertently throw something out.
When it comes to packing a "green" lunch, little changes can make a big difference. While you don't have to do everything listed above all at once, choose one tip that you are comfortable with and try it out. From there, continue making small tweaks to the process until you are as Eco-friendly as possible!
---
Editor's Note: This post has been updated for freshness and consistency.