A backyard barbeque is one of the best parts of summer; hanging out with your friends and family in the sunshine, a cool refreshing drink in one hand and a burger hot off the grill in the other.
But Eco-friendly families are concerned about the release of carbon dioxide during the beautiful weather and Fourth of July season.
Research scientists from the US Department of Energy provide data that the Fourth of July season releases approximately 225,000 metric tons of this toxin into our air.
So, a question arises: how can I barbecue in an Eco-friendly way?
There are several ways to go green while barbecuing. Keep reading to learn how:
Green Lump Coal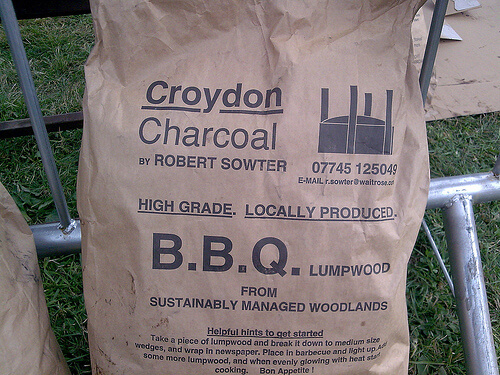 Charcoal barbecues are the least eco-friendly of all barbecues. Therefore, if you have an old-school grill, consider upgrading to a gas or electric-powered BBQ, as these are considerably greener.
However, you might be attached to your charcoal burner, and you can't bring yourself to give it up… We're okay with that!
But instead of burning standard briquettes, which give off carbon monoxide and soot, opt for a more natural option.
A delicious barbecue flavor can still be produced without charcoal and lighter fluids, which contaminate the atmosphere.
An atmosphere-healthy option is the use of lump coal rather than traditional briquettes. A delicious flavor is obtained through the use of lump coal, which is quite similar to charcoal.
There are no additives or chemicals, and barbecue lovers often opt for this alternative for grilling.
This Eco-friendly, green charcoal saves our forests while releasing less gas and soot emissions.
There are green brands that are not certified, so be aware and choose certified, organic products
Dome Grills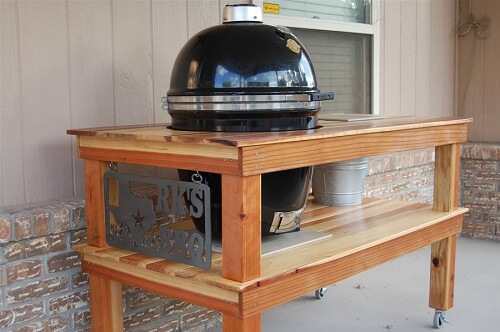 Statistics show that 48% of grill owners use charcoal, 61% of American households use propane to light up their grills, and 7% of households use electricity.
Grill power is an important part of tasty and delicious food. Dome grills are designed to capture and retain the BBQs heat produced by the fuel. This ensures that less fuel is burned.
Propane grills produce at least 5.6 pounds of carbon dioxide per hour. Lighter fluid uses toxic chemicals called petrochemicals. They are harmful to the environment. Electric cooking releases 15 pounds of carbon dioxide per hour.
These statistics are important to consider when purchasing a grill.
Eco-friendly Grill Kits
Invest in barbecue products that can be used repeatedly rather than disposed of and repurchased.
There are a number of Eco-friendly Grill kits available. All of your grilling tools are included in this apron kit, including a multipurpose flipper, basting brush, knife, and hot mitt. There is a unique carry case for the entire kit, which provides consistent use and lessens the need to purchase more products due to loss.
The Picnic Time X-grill is a green-friendly portable grill. It has a slim design and is easily assembled. It even includes a polyester carrying bag.
Purchasing quality products for barbecuing will protect our environment by limiting waste and landfill.
Tips to make your barbecuing events greener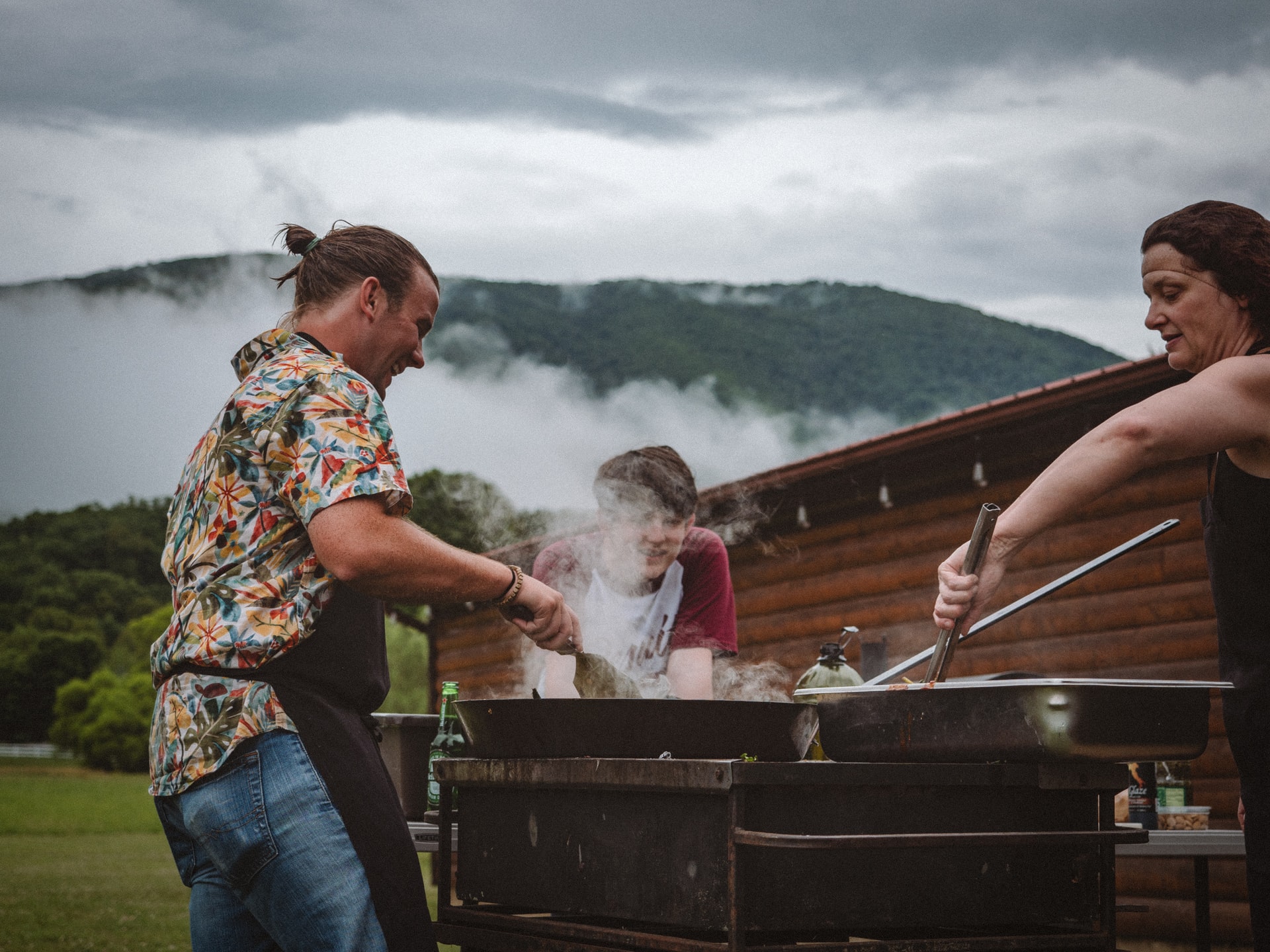 Be energy conscious.
If the grill isn't being used for cooking, turn it off.
Many people leave barbecues on for several minutes between cooking different batches of food; if you have a barbecue that instantly heats up, you can afford to turn it off.
This saves you money as well, always a bonus.
Avoid waste
Consider using reusable dishes and silverware rather than disposable ones.
Say no to paper plates and plastic cutlery. If you're having a small gathering, use your own plates (reusable ones) and your own cutlery.
It's not a big deal having to wash up a few bits after the event. If the event is so big that using your own plates is not an option, make sure you opt for biodegradable utensils and plates for the guests.
Another important consideration is avoiding prepackaged waste and buying fruit and vegetables from a produce stand rather than in a package.
Recycle
Recycling is 'cool', honest. Make sure you label your bins appropriately and encourage guests to use them; they should happily oblige, considering you're hosting the BBQ!
Label the bottle bin and whatever other recyclables you have at the party.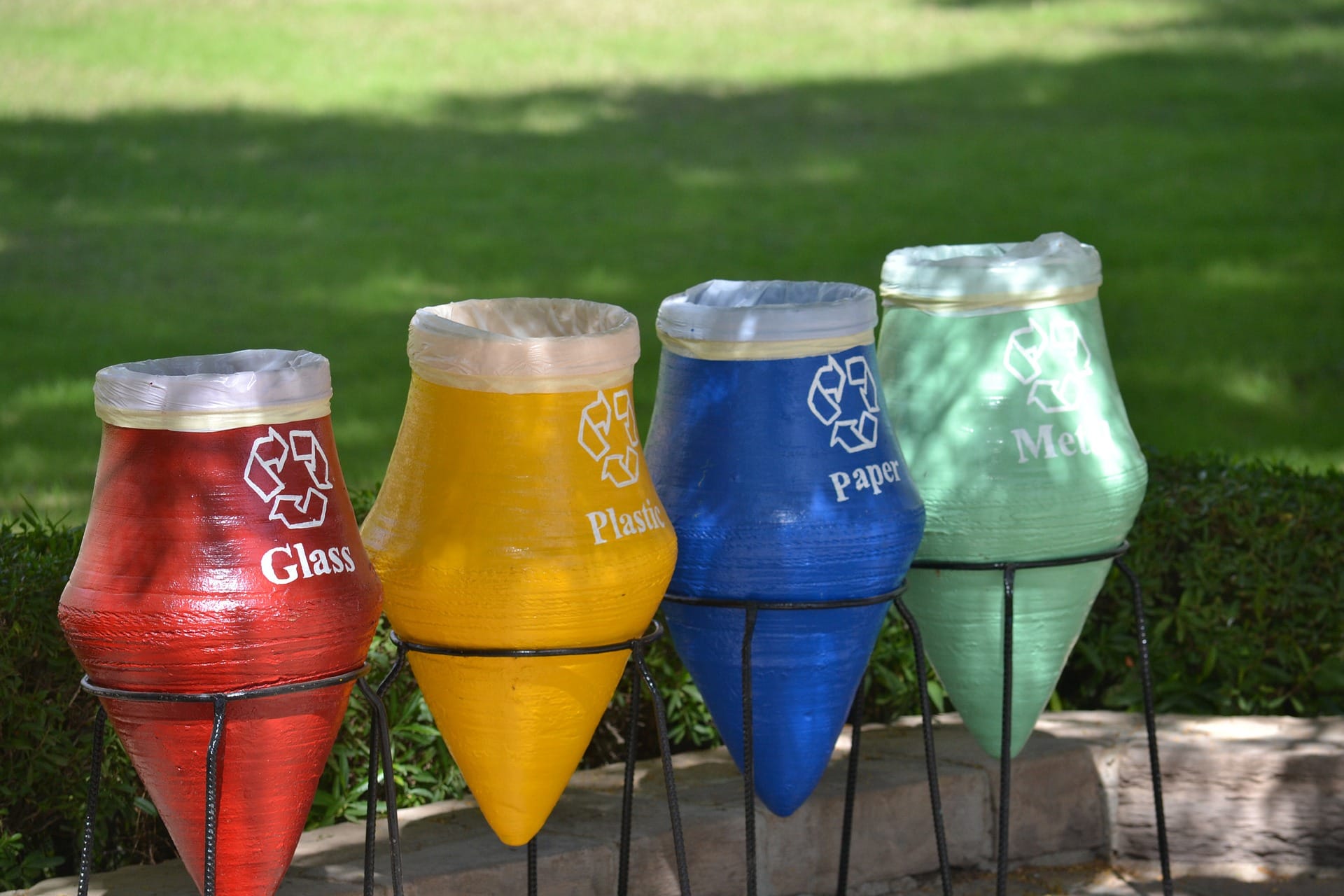 Final thoughts
Even if you don't fork out a big wad of cash for a solar-powered barbecue, you can rest assured that the effort you put into making your BBQ greener is contributing to a good cause.
Remember, every little bit helps!