More homeowners are getting serious about installing solar panels. The thought of FOREVER FREE ENERGY is just too sweet a deal to ignore.
The benefits extend beyond cost savings. You get to reduce your carbon footprint and protect the planet for your kids and grandkids.
Seriously though…Free Electricity Forever! 🤑
However, installing solar panels on your roof is a significant investment. Learn as much as you can before moving forward with your plans.
Greener Ideal exists to help people make positive changes that benefit the environment. That's why we're proud to share the following tips for homeowners considering solar panels.
The Benefits
Perhaps the most direct benefit that comes with installing solar panels on your home is that it helps you save money on energy bills. In fact, it can even eliminate your energy bills altogether, especially if you live off the grid. 
By the way, if you're embracing the off-the-grid lifestyle, solar energy is how you will want to generate electricity in your tiny home. 
Depending on where you live, you could be paying thousands each year in energy costs.
It doesn't cost anything to absorb power from the sun. Therefore, solar energy can help you save significantly in the long term, even when you consider the upfront cost of panel installation. What's more, solar panels can boost your home's resale value.
Of course, using solar power is also good for the environment.
Along with helping to battle greenhouse gas emissions, solar power systems make us less dependent on fossil fuels. If more people will start using clean and pure energy from the sun, it will go a long way in protecting the planet and leaving behind a better world for future generations.
Getting started with residential solar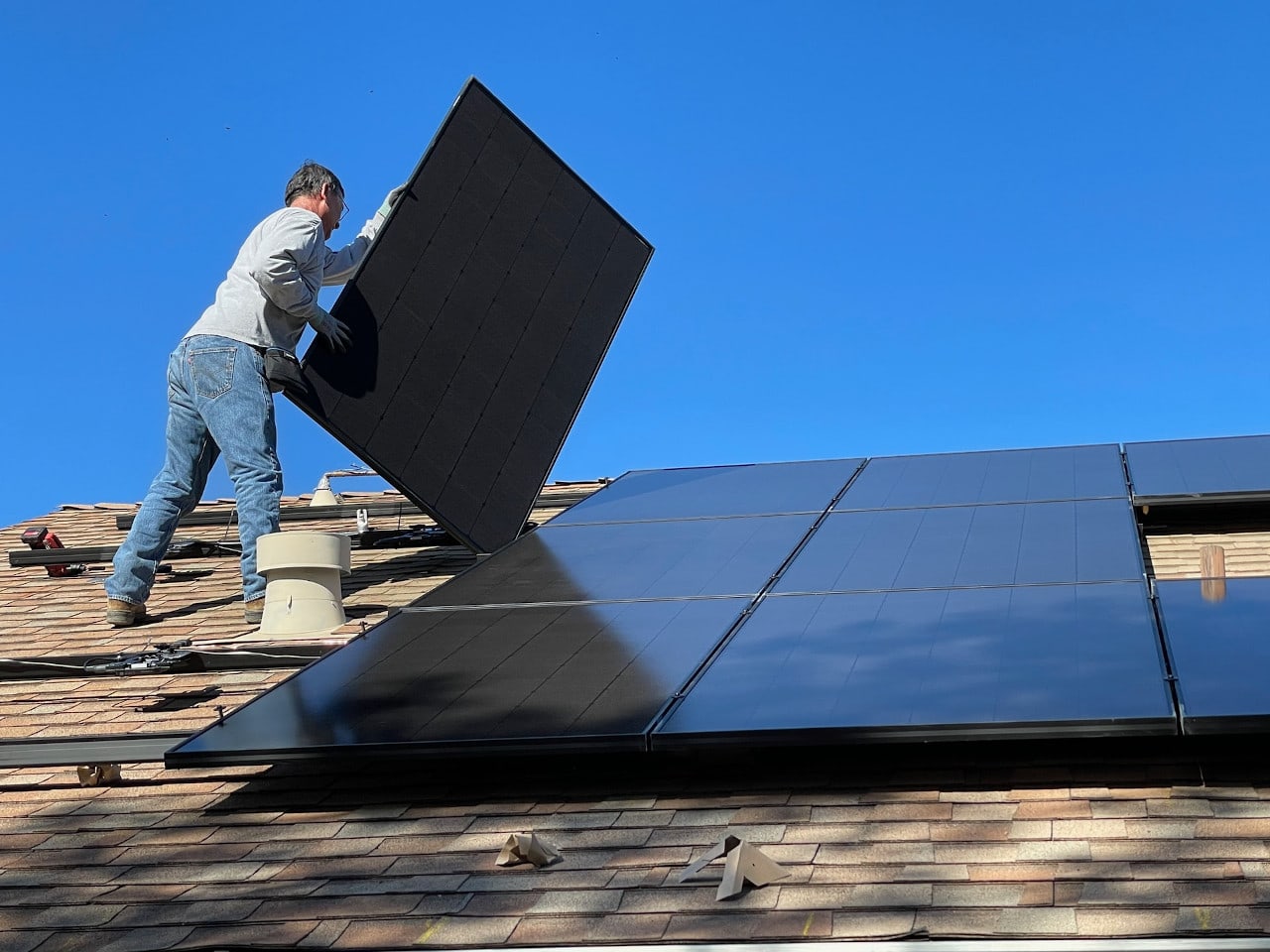 If you're thinking about going solar, it helps to know a little bit about what to expect.
The process can sound a little daunting at first, especially if you're unfamiliar with all the steps involved. However, implementing these tips can help you make a smooth transition:
1. Consider Your Roof
Certain types of roofs work better than others for solar panel installation. Asphalt shingles, the most popular roofing material, are ideal for solar panels. 
Metal, tile, and tar-and-gravel roofs are also excellent candidates for solar panel installation.
Along with ensuring the style of your roof is fit for installation, evaluate its overall condition. Most panels include a 20- or 25-year warranty, so you probably don't want to go through with installation if your roof needs replacing soon.
2. Look into Cost-Saving Options
Though the costs of residential solar energy are falling, it's still an investment. Fortunately, there are financial assistance options for solar panel installation. 
For example, the FHA's Energy Efficient Mortgage Program allows you to finance various eco-friendly home modifications by making the costs part of your mortgage. Take the time to research, and see if you will qualify.
You can also look into federal tax credits for solar panels to see whether you can offset the initial steep cost of panel installation. You can claim as much as 25% of the total cost of your solar project on your federal taxes.
If you're looking for ways to harness the power of solar energy before you spend money on panels, there are several options available.
For example, if you have outdoor lighting around your property, consider switching to solar lighting; this is an excellent, easy, and affordable way to decrease your carbon footprint while testing out solar.
Additionally, you can look for device chargers and power banks that take advantage of solar energy.
3. Hire a Trustworthy Installer
As with any type of home improvement project, you want to ensure the technicians installing your solar panels are well-qualified and reliable. 
In general, solar panels are low maintenance, but the installation process can be complex, and it requires extensive knowledge and skills. Furthermore, you want to be able to trust that the installer you hire will stand by their work as well as fix any potential problems down the road.
As with any contractor you hire, it's important to learn a few things about them before hiring them to install your solar panels. Use online review sites to look up reviews from previous customers; if these individuals were unhappy with the contractor's work, then it's important to find someone else.
Also, get a few quotes from area solar panel specialists — that way, you can determine which options work best for your household budget. Solar panels will save you money over time, but you'll need to cover the upfront costs before you reap the benefits.
Final Thoughts
As the cost of solar panels falls and homeowners become more Eco-conscious, residential solar is seeing increased adoption.
And that's a great thing. If you decide to take the leap to solar energy, make sure you know what will be involved.
To sum it up, the top tips for homeowners considering solar panels include: Ensuring that you have the right kind of roof for panels, looking into financing options, and finding a reliable installer. And remember that the long-term benefits will likely outweigh the upfront investment.