Home
Authors
Posts by Jordan Cox
Somebody Distract me from my Distractions We are a society of many distractions. The obvious ones are the gadgets, from TV's with "reality" shows to iPods and a constant stream...
What is sustainable eating? In an organic nutshell, it means avoiding mass-farmed, chemically treated foods by eating locally sourced produce when it is in season. This bypasses importation and packaging...
I know those kind of headlines are tricks. They're designed to lure you in and then surprise you with some lame change that usually doesn't work. But I swear...
Recently there's been increased debate about 'vampire' chargers and devices; you know the ones that suck away your energy while you're sleeping. The imagery is obviously highly dramatic, and...
While it's easy to become increasingly depressed at the sheer amount of electronic waste -- and the impact of lead and mercury (just two of the undesirable chemicals that...
Ever thought about how much water you use? How about how much hot water? It's pretty easy, as we go through the day, to simply not think about the...
As much as we love the summer, we're far less keen on the constant drone of bugs, and the inevitable feasting of those aforementioned bugs upon our flesh. So how...
Google may dominate the world's computers but it now looks set to become a leading name in the environmental industry, as Google Energy put pen to paper on a...
Going green is a top priority for many, and if we could all do a little bit more to help our planet we could all enjoy it for longer! There...
With the latest oil spill receiving more air time than the global War on Terror and China's coastline now suffering like the Gulf of Mexico it begs the question:...
Find out whether coffee is harmful to plants and learn about the benefits and drawbacks of using coffee grounds as a soil amendment or fertilizer. Discover other natural fertilizers to help your plants thrive.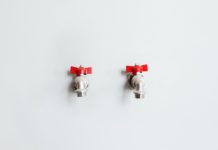 Learn how to conserve water and reduce your environmental impact with these 7 simple tips for your home. Discover practical strategies to save water and reduce your utility bills, without sacrificing your daily routine or comfort. From fixing leaks to upgrading appliances, this article offers easy solutions to help you become a more conscious consumer.
Making your own compost is the ultimate in recycling; the practice of re-using your kitchen and garden waste is an old one but a good one. Here's everything you need to know before you start composting, and what to do for the best compost results.
Looking for a delicious and healthy way to start your day? Check out our protein-packed dragonfruit smoothie recipe! This drink is not only packed with flavor, but it also provides a number of health benefits.
There are several inexpensive and non-toxic methods you can use to unclog drains in your home with ingredients you probably already have in your cabinets.
UP Catalyst's sustainable carbon nanotubes derived from CO2 have shown exceptional results in sodium-ion batteries. Learn how this breakthrough technology is revolutionizing the energy storage industry and promoting sustainability.