Authors
Posts by Guest Author
In recent years, modular data centers have become a more flexible, energy efficient, and environmentally-friendly alternative to their traditional brick and mortar counterparts.  Let's...
If you're in the market for a new vehicle this year, check out our picks for the top 5 eco cars that will help...
This guest post is written by Beth Lowell, Oceana's Campaign Director for Seafood Fraud Shrimp jambalaya. Shrimp tacos. Coconut shrimp. On and on this list...
With an increased focus on pesticides and contamination, many people want to incorporate more organic foods into their daily meals. Sometimes, these organics are...
The dreaded mislabeled fish. We are constantly being inundated with articles, wallet guides and the occasional refrigerator magnet telling us which fish are safe...
Our planet is changing and it's changing fast. Protecting the world's resources and stopping global warming is one of our greatest challenges today. Most of...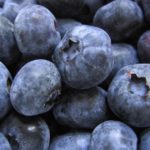 These days, getting healthy seems almost impossible! Expensive protein powders, fancy meal plans, and over the top gym memberships all add up quickly and...
As you're probably aware, the European Union has established a greenhouse gas emissions reduction target of 20% by 2020 (relative to 1990 levels). This...
Next time you finish that Diet Coke, decide to replace your cell phone, or toss that outdated phone book, take a moment to think...
This guest post is contributed by Richard Campen of Archway Press, Inc.   No matter how careful we are with turning off electrical devices in an attempt...