Vaping remains controversial because its health impact is unknown. But people should not only focus on the health benefits, but also consider its environmental impact. 
Do you send your child off to school with a home-made lunch? Follow these tips to make the process as "green" as possible.
Most people spend almost a third of their lives at the office. Work-based activities can have a huge impact on the environment and sometimes we are completely oblivious to it. Aside from switching off standby appliances at the socket, here are twelve comprehensive tips for an environmentally-friendly office:
College students are known for their active involvement in many movements and one of those movements is definitely living an eco-friendly life. If you are one of those students, this article has some options on how you can do your part in keeping our environment clean and healthy, while saving you some money
Recycling has been a key part of sustainability efforts in developed countries for decades. It's a tried-and-true, effective way to reduce waste and prolong the life of valuable resources — right? Well, it's not that simple. Let's see how effective recycling truly is at cutting back on waste and helping the environment.
Children have a special perspective on green spaces and quirky creatures that adults should admire, and encourage. Here are five tips for instilling a passion for green living in your kids.
Becoming a sustainable business is about more than just pleasing customers. Numerous benefits come from developing more sustainable practices and products, including increasing the overall company's bottom line. Learn the top benefits of becoming a greener company, and the strategies you can use to transform your business into one.
Toxic materials such as mercury, lead, arsenic, cadmium, beryllium, chromium and other components of electronics contaminate both the environment and harm the workers processing them. By recycling old electronics locally and responsibly, we make sure that toxic waste is not contributing to environmental or health problems elsewhere in the world.
There are numerous environmentally friendly ways of disposing of old tires. We'll be exploring some of the options today, along with what you can do right now with the old tires in your garage or backyard.
The circular economy is an approach to resource use that focuses on keeping materials in use for as long as possible. It seeks to eliminate waste through reuse, recycling, or recovery. Today we dive deeper into the circular economy to understand the growing interest. We look at the benefits for businesses, individuals, and society. We also explore the challenges to full adoption by companies.
These 4 design tips will help ensure your newborn is being kept safe and healthy in an eco-friendly nursery.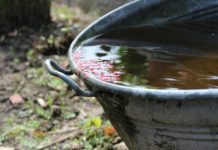 In this article, we outline why every homeowner should have a rain barrel set up for rainwater harvesting, how to set up your rain barrel, and some of the best uses for rainwater once you collect it.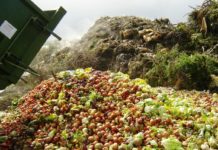 Food waste accounts for up to 29% of the amount of trash each year in the US. Here are 9 effective ways to reduce your food waste at home.
There are several inexpensive and non-toxic methods you can use to unclog drains in your home with ingredients you probably already have in your cabinets.
However you choose to while away the colder winter months, careful consideration of what to burn in the fireplace is one way to make greener choices.